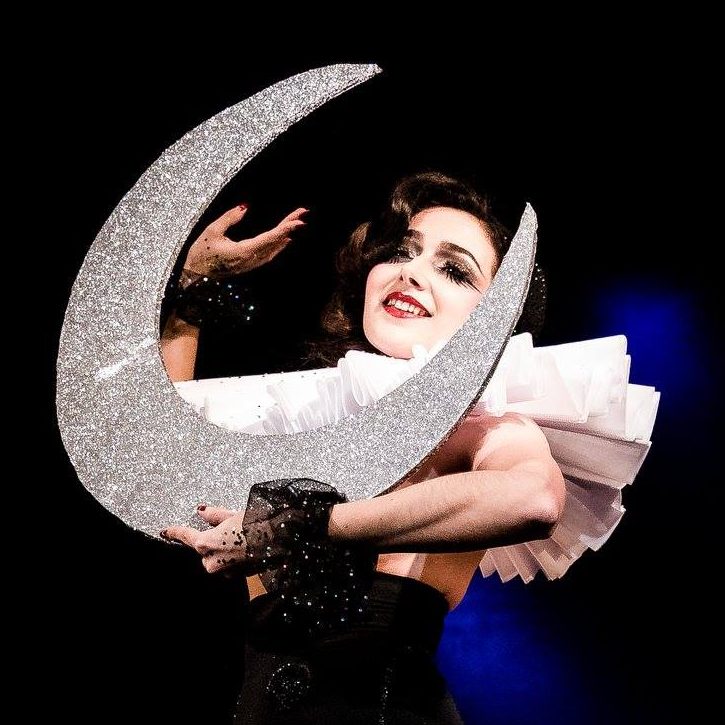 Pierrot is looking for Colombine ! Madly in love with her,
he hopes that he will find her in the audience to give her the most beautiful rose.
…He would even get her the moon ! 
This act is a nod to Mara's adventure at Casino de Paris ! She was Dita Von Teese's Petit Pierrot on stage.
A poetic striptease with music by Nino Rota & Fred Buscaglione, also inspired by the Pierrots of her childhood those of Mira Fujita. 
Length: 05:51 min