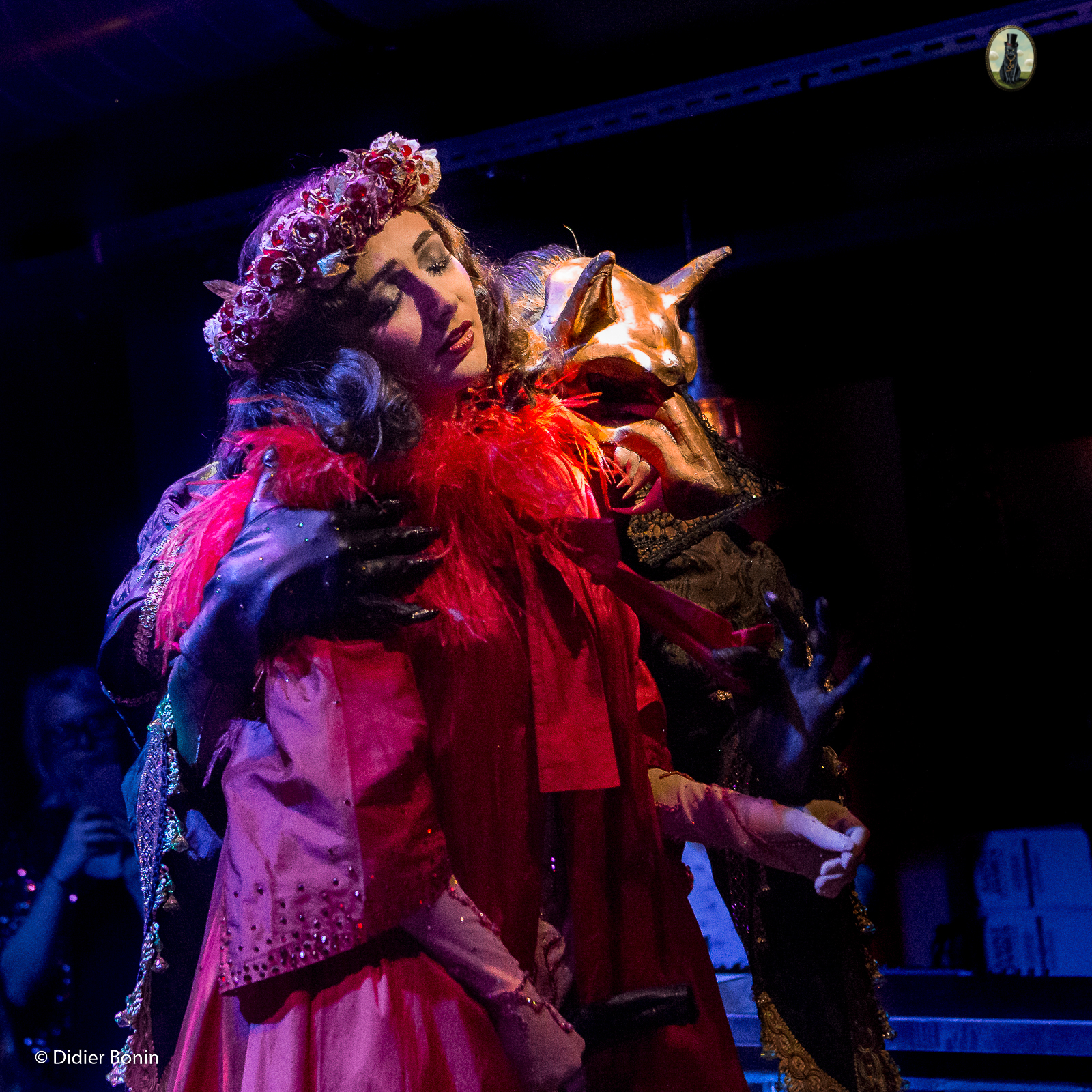 " In the wood for love " is the fruit of the encounter between two sensitive artists who share the same aesthetic references and artistic creativity. Aleksei Von Wosylius and Mara de Nudée make the most of this complementarity in their work and skills to portray characters straight out of a fairytale ! They will take you in a poetic and refined world inspired by
Jean Cocteau & Tim Burton with emotions and grace.
Let them tell you the tragic and the erotic love story between the red riding hood and the big bad wolf !
Winner of "Best Small group" category at Burlesque Hall of Fame,Tournament of tease, Las Vegas June 2nd 2018 
Length: 5minutes