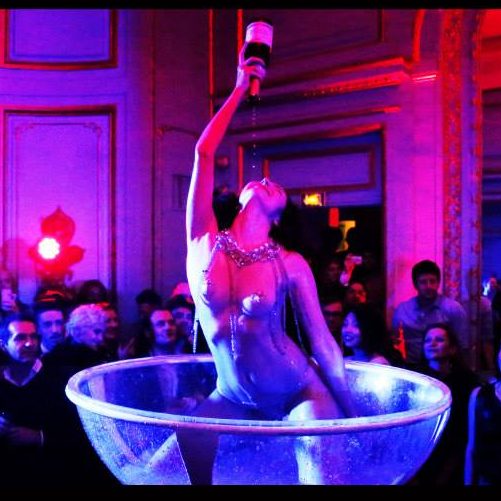 Carbone XIV pour Lettingo Productions
Mara offers in her repertoire the famous showgirl act
in the giant champagne glass!
Only wearing jewels, she dances with grace and strike the pose
with a champagne bottle. 
"Mara's bath" is another version of the act,
this time Mara sprays water with a sponge!
A very visual act, the perfect one for your biggest events! 
"Chez Maxims" (Carbone XIV, Lettingo Prod) and "Georges V four seasons"
have already trusted her!