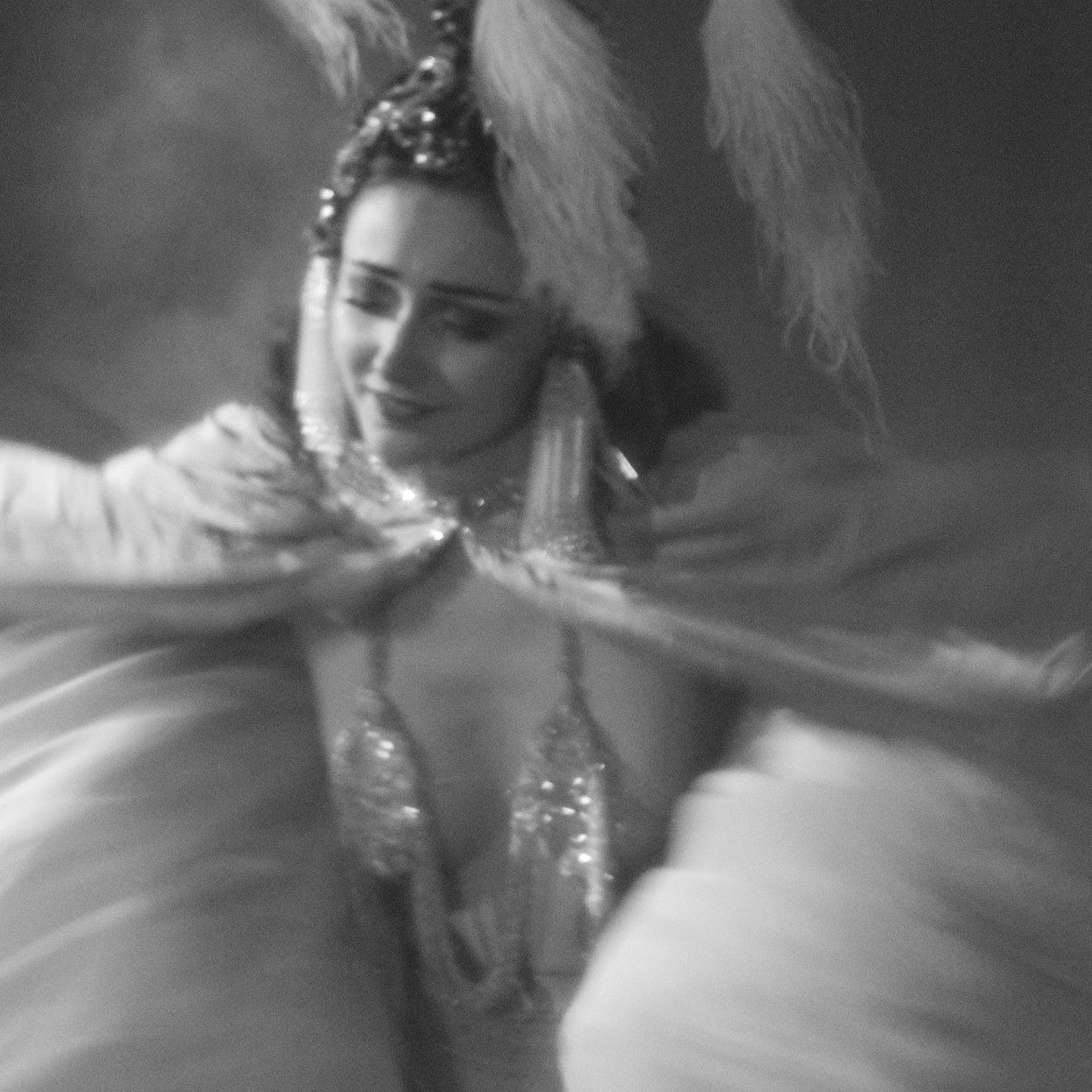 Inspired by Erté's drawings,
"Le coucher de Mara" is a tribute to "Le coucher d'Yvette"  :
the first striptease ever performed on a stage in 1894
in Paris at "Le concert Lisbone". (Better known as
"Le Divan Japonais" it is nowadays "Le Divan du Monde".)
It is also a tribute to Loïe Fuller,
one of the greatest dancers from La Belle Epoque!
A dreamlike act, an invitation to a poetic voyage where Mara's dreams come to life before your eyes…
Length: 6min