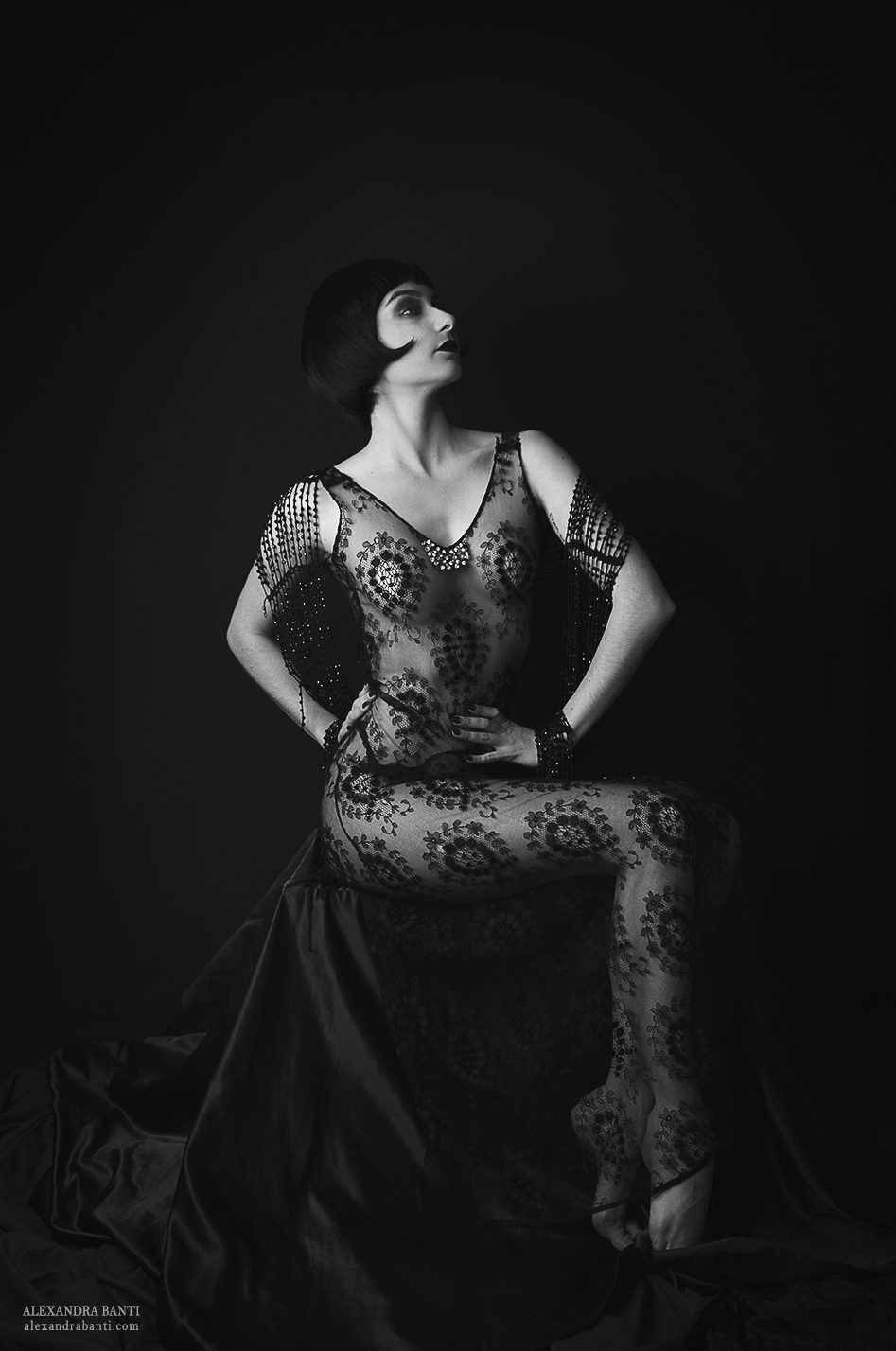 Delicate beauty with a doll face, Mara de Nudée seems coming straight out of a silent movie !
Don't get fooled by her apparent gentleness and her cheeky eyes, she knows how to be fatale and will captivate you at a glance…
Genuine aesthete, Mara creates and stages herself with poetry and mischief in refined burlesque acts.
She draws inspiration from the first part of the XXth century and enriches her work with her passion for fashion history, her photographic, cinematic and musical references but also with her fascination for the great feminine icons such as: Marlene Dietrich, Greta Garbo, Rita Hayworth, Ava Gardner, Cyd Charisse, Mistinguett, Colette, Anaïs Nin, Loie Fuller, Isadora Duncan & Gypsy Rose Lee.
From a very tender age Mara has been dancing and has kept from her 17 years of ballet a natural grace & her legendary cou de pied! Actress and singer, she also knows how to play with her voice and words!
She stepped into the world of burlesque organicaly and began her career in 2008 alongside Gentry de Paris who gave her the opportunity to work with Dita Von Teese at Casino de Paris.
She also work as a singer and actress, she formed in 2013 the singing duet « The Papilles Sisters » with Cléo Sénia.
Mara performs in France and internationally : You can experience her french seduction lessons from Europe to Asia and the US.
June 2nd 2018, She wins with her dance partner Alekseï Von Wosylius, "Best Small group" award at Burlesque Hall of Fame.
Welcome to the world of the pearl of parisian chic and let yourself be charmed by the beauty and the retro elegance of the Nudée!